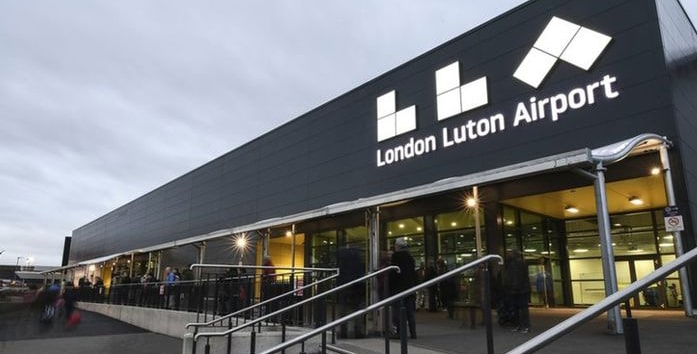 London Luton Airport Transfer
London Luton Airport, situated to the north of London, has become an increasingly popular gateway for travelers seeking easy access to the UK's capital and its surrounding areas. Whether you're a tourist, a business traveler, or a local heading out on an adventure, efficient airport transfer services can make your journey significantly smoother.
About London Luton Airport
London Luton Airport, also known as LTN, is one of London's six major airports, making it a pivotal transportation hub that caters to millions of passengers each year. As the fourth-largest airport in the city, it plays a crucial role in connecting travelers to a diverse range of destinations, spanning both domestic and international regions. Situated just about 35 miles from the heart of central London, London Luton Airport offers convenient access to the city center and serves as a strategic transportation link to other key airports like Heathrow and Gatwick.
For those with spare time before their flights, Luton Airport provides a comfortable Executive Lounge where you can unwind in a tranquil environment, away from the hustle and bustle of the main terminal.
Benefits of Pre-booking Luton Airport Transfers
Pre-booking your taxi transfer from London Luton Airport ensures a seamless journey, helping you avoid the hassle of searching for a taxi upon arrival. In addition, you can tailor your transportation to your specific needs, whether it's a private transfer from London, ensuring you arrive at the airport on time, or arranging transfers to and from Luton with a reputable taxi company. Not only does this provide peace of mind, but it also tends to be a more cost-effective choice compared to spontaneous taxi hailing.
Taxi Services from London Luton Airport.
Taxi services are a convenient choice for those looking for quick transportation. London Luton Airport taxi services are readily available at the designated taxi ranks outside the terminal. These taxis are operated by licensed drivers who offer a hassle-free journey to various destinations, including central London. London Luton Airport taxi services offer versatile destinations. While central London is a popular choice, you can also reach nearby towns, business districts, or other airports like Gatwick and Heathrow airport without hassle. This flexibility allows you to reach your ultimate destination with ease.
Private Transfer Services from London Luton Airport
Private chauffeured vehicle provide a more personalized and comfortable or luxurious option for travelers. These services typically offer a variety of vehicles, from comfortable sedans (for example - Mercedes Benz calss E / S ) to spacious minibus, ensuring you travel in style. Booking private car also come with professional drivers, making the journey even more enjoyable.
How to book a transfer to London airport
Online booking an airport transfer is a straightforward process. You can arrange your transfer online through various car hire and chauffeur service websites or apps. Many taxi services offer user-friendly platforms that allow you to input your details, including the pickup location, destination, and preferred vehicle type. Payment can be made securely, and you'll receive a confirmation email with all the necessary details.
Tips for a Hassle-free Luton Airport Transfer Experience
To make your Luton Airport taxi transfer or Personal chauffeur car experience seamless, consider these tips:
Book in Advance: Pre-booking ensures that your taxi transfer service is waiting for you when you arrive, saving you time and hassle.
Arrive Early: Be punctual for your pickup, and factor in any potential delays when planning your journey to the airport.
Stay Connected: Keep your phone charged and check for any updates or messages from your transfer company.
Have Important Documents Handy: Keep your booking confirmation and identification within easy reach.
Be Prepared for Delays: Weather and traffic can affect travel times, so plan for contingencies.
Luggage Handling and Storage Options
London Luton Airport offers luggage storage facilities for those who need to stow their bags temporarily. This can be especially handy if you have a long layover and want to explore the city without the burden of your luggage. Many airport car and driver hire services also offer assistance with handling and storing luggage during your journey.
Arrival and Pick-up Procedures at London Luton Airport
Upon your arrival at London Luton Airport, ensure a smooth transition by following the clearly marked signs that guide you to the designated taxi ranks and pick-up points. If you're hailing a taxi to Luton spontaneously, you can simply join the queue and await your turn for a hassle-free pick-up. Alternatively, if you've opted for a pre-booked meet and greet service, your driver will be readily identifiable, holding a name sign for your convenience.
Additional Services Offered by Airport Transfer Companies
Airport transfer companies often go the extra mile to enhance your experience. Some offer services such as child seats for families, Wi-Fi in the vehicles, and even complimentary refreshments. If you have any special requirements, don't hesitate to discuss them with the transfer company when making your booking.
Choosing a Reliable and Professional Transfer Service
Selecting the right transfer service is crucial for a stress-free journey. To ensure you're choosing a reputable company, consider the following factors:
Reviews and Recommendations: Read reviews and seek recommendations from friends or online forums.
Pricing Transparency: Ensure the company is transparent about its pricing, including any additional fees.
Safety and Licensing: Confirm that the drivers are licensed and the vehicles meet safety standards.
Customer Support: Choose a company with good customer service to assist you in case of issues or cancellations.
In summary, London Luton Airport offers a wide array of transfer options, from traditional taxis to private, chauffeur-driven services. Pre-booking your airport transfer is a practical and cost-effective choice, ensuring a smooth and stress-free journey to your desired destination. By following the provided tips and selecting a reliable car hire company, you can make the most of your Luton Airport transfer, enhancing the overall travel experience.
Online booking a prestigious chauffeur driven car with London Airport Transfers booking system means reliability and maximum convenience!
Frequently asked questions:
What are the key advantages of pre-booking an airport transfer from London Luton Airport?
What are the available ground transportation options from London Luton Airport?
How can travelers book an airport transfer from London Luton Airport, and what tips can enhance their experience?