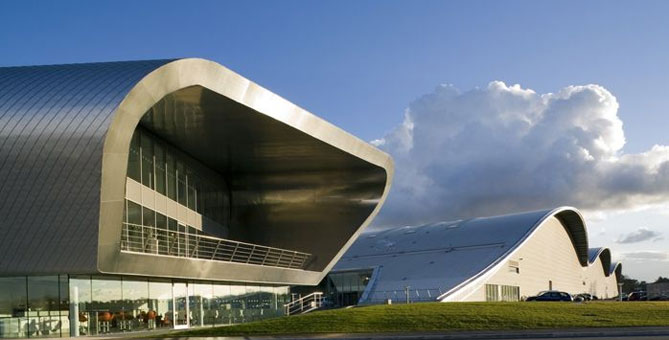 Farnborough Airport Transfers: Seamless Journeys to Your Destination
Discover the convenience and luxury of Farnborough's top airport taxi and transfer services.
Farnborough Airport, a UK aviation pioneer since 1908, has evolved from a military base to a modern business aviation hub. Known for the biennial Farnborough International Airshow, it began civilian flights in 1989 and became a dedicated business airport in 2003. The award-winning terminal, designed by 3D Reid, offers privacy, panoramic views, and a design that reflects the area's natural beauty. Today, Farnborough is recognized for exceptional service, state-of-the-art facilities, and a commitment to sustainable aviation.
Historical Beginnings
Farnborough is a pivotal location in the annals of British aviation, hosting the first powered flight in the UK in 1908. It remains a significant site for aeronautical progress and pioneering work.
Corporate Gateway
Serving as a nexus for business and private aviation, Farnborough Airport offers a suite of services for an array of private aircraft and executive flights.
Geographic Advantage
Nestled in the Hampshire countryside, approximately 35 miles from the heart of London, the airport presents a strategic, accessible alternative for both inbound and outbound travelers.
Facility Offerings
Farnborough Airport is outfitted with a range of amenities designed to meet the needs of its discerning travelers, including private lounges, contemporary conference rooms, and extensive hangar facilities.
Farnborough Airport Transfers: Where Elegance Meets Punctuality
Embark on a seamless journey with London Airport Transfers, your premier choice for navigating the travel landscape of Farnborough and beyond. Our fleet, featuring the esteemed Mercedes S , E and V Class vehicles, is at the forefront of providing an airport taxi service that redefines the essence of luxury and punctuality.
We understand the importance of being on time, which is why our airport taxi service is meticulously planned to align with your schedule. Whether you're heading to a crucial meeting or catching a flight at Heathrow Airport, our transfer service is synchronized with your itinerary. Our chauffeur service is not just about the drive—it's about delivering a stress-free, luxurious experience.
Meet and Greet Services: The VIP service
At London Airport Transfers, we elevate your arrival with our Meet and Greet service, a hallmark of VIP treatment. As soon as you step into the arrivals hall, our professional airport chauffeur, holding a name board with your details, will be ready to welcome you. This service ensures that from the moment you land at London Heathrow or any of the London airports, your Farnborough airport transfers are seamless and stress-free.
Whether you're traveling alone or with a group, our Farnborough airport taxi is poised to deliver you to your destination on time, with the comfort and elegance that a Mercedes minibus or private hire cab offers. Booking a Farnborough taxi online is effortless, and our live chat is available 24 hours to assist with any inquiries. We pride ourselves on punctuality and efficiency, ensuring that your taxi in Farnborough awaits you at the designated pick-up points, be it Farnborough North, the train station, or directly from the airport to Farnborough.
Our airport taxi service extends beyond just a ride; it's an experience tailored to your needs. With Farnborough airport taxi transfers, you're not just getting a taxi; you're indulging in an executive taxi service that understands the nuances of business travel and the importance of reaching your meeting point or business parks with time to spare. Our large fleet, including the luxurious Mercedes, is fully licensed and ready to cater to your travel needs, whether it's a short journey within Farnborough or a long-distance trip to Southampton, Ash Vale, or Frimley.
For those planning a trip or organising business travel, our airport transfer services offer the best price without compromising on quality. We organise everything down to the last detail, including monitoring your flight number to adjust for any delays, ensuring that your Farnborough taxi online booking is the most convenient option to get you to popular tourist destinations or main train connections.
Choosing the Right Farnborough Taxi for Your Needs
Whether you've traveled for business or pleasure, our services have been designed to provide a seamless end-to-end experience. As you move on from Farnborough, we hope to leave you with a lasting impression of a journey well served, and the anticipation of your next visit, where we will await the opportunity to welcome you once again with the same distinguished service you've come to expect.
Frequently asked questions:
What types of vehicles can I expect when booking a transfer with London Airport Transfers?
Is it easy to book a transfer from Farnborough to London City Airport with London Airport Transfers?
What additional benefits can I expect when choosing London Airport Transfers for my journey from Farnborough to London City Airport?