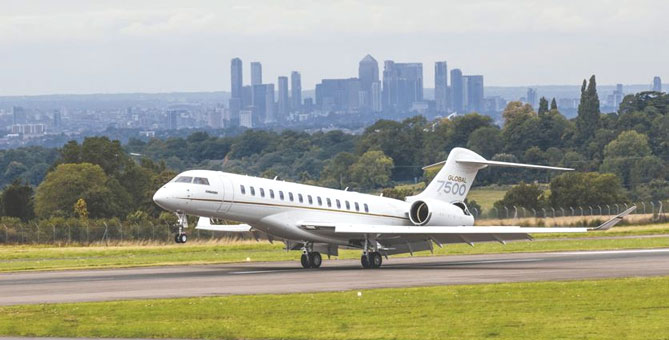 Biggin Hill Airport Transfer Chauffeur Services
Nestled in the outskirts of London, Biggin Hill Airport stands as a testament to aviation history and modern luxury. Once a pivotal Royal Air Force station, it now serves as an exclusive gateway for private jets and discerning travelers. The airport's unique combination of rich heritage and contemporary services offers a tranquil departure from the city's hustle. With its dedicated terminals and bespoke amenities, Biggin Hill provides a serene and efficient travel experience, making it a preferred choice for those who value privacy, speed, and elegance in their air travel. Whether you're jetting off for a business trip or arriving for a leisurely stay, Biggin Hill Airport is the epitome of sophistication in London's skies.
Historical Significance: Biggin Hill is renowned for its pivotal role during the Second World War, particularly during the Battle of Britain where it served as one of the principal fighter bases protecting London and the South East from Luftwaffe attacks.

Private and Business Aviation: Today, the airport is a hub for private and business aviation, offering facilities for private jets, business flights, and general aviation.

Location: It is situated in Southeast London, around 12 miles from the city center, making it a convenient entry point for those looking to avoid the busier international airports.

Facilities: The airport boasts high-quality facilities, including VIP lounges, conference rooms, and hangar space. It also provides customs and immigration services for international travelers.

Runways: Biggin Hill has two runways, with the main runway being suitable for aircraft up to the size of a Boeing 737 or equivalent.

Flight Training and Maintenance: The airport is home to several flight training schools and maintenance or repair organizations, contributing to the aviation industry's education and technical sectors.

Events: Biggin Hill is known for hosting the annual Festival of Flight, which attracts aviation enthusiasts from around the world to witness airshows and historical aircraft displays.
Biggin Hill Transfers: Combining Elegance with Punctuality
From the moment you book your chauffeur service with us, you can expect nothing less than VIP treatment. As your flight touches down at London Biggin Hill Airport, a professional chauffeur will be ready to greet you, assist with your luggage, and escort you to a luxurious vehicle of your choice. With a commitment to impeccable service, your airport transfer will be smooth and efficient, allowing you to relax or prepare for your engagements in Central London. The transfer service prides itself on real-time flight monitoring to ensure your waiting time is minimized and your arrival at your destination is precisely on schedule. Whether you're traveling for business or pleasure, Biggin Hill Airport chauffeurs provide a seamless connection between the terminal and the bustling heart of the city, redefining the standards of airport transfers.
The Fleet: What Luxury Cars Are Available?
When it comes to selecting a vehicle for your journey, the fleet at Biggin Hill Airport offers an array of luxury cars that cater to the highest standards of comfort and style. Among the most sought-after options are the prestigious Mercedes-Benz models, each representing the pinnacle of automotive engineering and luxury.
Mercedes S-Class
The S-Class is the flagship sedan of the Mercedes-Benz lineup, synonymous with sophistication and innovation.
Mercedes E-Class
The E-Class is revered for its dynamic design and responsive performance. It's a perfect blend of comfort and technology, making it an ideal choice for business professionals and leisure travelers alike.
Mercedes V-Class
For groups or those requiring more space, the V-Class offers a versatile and spacious interior without compromising on luxury. It's an excellent choice for airport transfers, corporate roadshows, or family trips. 
Concluding in Comfort: Biggin Hill's Promise of a Stress-Free Journey
In the bustling expanse of London's airports, from Heathrow to Gatwick, and the private airstrips of RAF Biggin Hill, the journey to and from the city is an integral part of your travel experience. Whether you're disembarking from a private jet or navigating the arrivals hall of a busy terminal, choosing Biggin Hill Airport Chauffeur Service ensures that your transition is nothing short of luxurious. Our meticulously maintained fleet, featuring the elegance of Mercedes and the stately presence of a Rolls Royce Phantom, stands ready to elevate your car service beyond the conventional airport taxi.
For those who demand efficiency and style, our executive chauffeurs offer a travel experience that is both stress-free and steeped in luxury. With a simple online booking, your journey through London's thoroughfares will be transformed into a seamless passage of comfort and class. Our chauffeur-driven cars, including executive MPVs and luxury sedans, are at your service, ensuring punctuality for your business travel or a stylish flourish to your leisure trip.
We understand that time is of the essence, which is why our flight monitoring and free waiting time policies are designed to align with your schedule, providing a hassle-free transfer to your chosen destination. Whether you're looking to impress at a corporate event or you're traveling to one of London's popular destinations, our transfer company is the perfect choice for those who value punctuality, affordability, and luxury in one package.
As you book your airport transfer with us, rest assured that every detail, from the meet and greet service to the final drop-off, is crafted to provide an unrivaled travel experience. At Biggin Hill Airport BQH, we don't just take you places; we make sure you travel in style and comfort, making every journey the perfect start or end to your time in London. Contact us with your itinerary, inform us of any special requests, and let us take care of the rest. With us, your London airport transportation will be the epitome of luxury and efficiency, a harmonious blend of premium service and the timeless allure of the city.
Frequently asked questions:
What sets "London airport transfer" services apart from other London airport transfer options?
What amenities contribute to the seamless airport transfer experience provided by "London airport transfer" chauffeur services?
Can "London airport transfer" services cater to the needs of both business and leisure travelers?