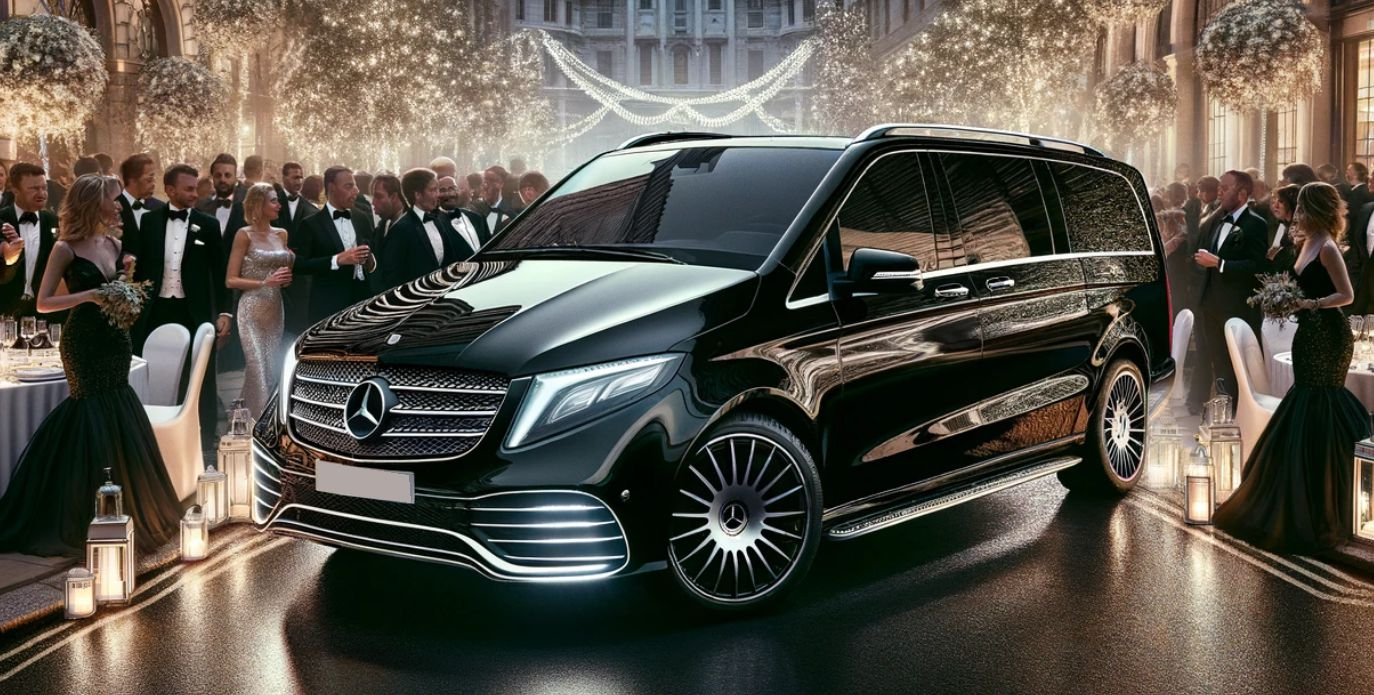 Event Chauffeur Services in London
When it comes to attending high-profile events in London, the journey can be just as important as the destination. With a premier event chauffeur service, you can arrive in style and enjoy a seamless experience from start to finish. Such services are not just a luxury but a necessity for those seeking comfort, efficiency, and an elevated event experience.
What Makes a Chauffeur Service Essential for Your London Event?
The Essence of Luxury and Convenience - chauffeur service is not merely about getting from point A to B; it's about the quality of the journey. With a luxury vehicle and a professional driver, your transport becomes a part of the event itself.
How Does a Chauffeur Ensure Timeliness and Reliability? Punctuality is a non-negotiable aspect of event attendance. A dedicated chauffeur service ensures that you arrive at your event not just on time, but in the best frame of mind to engage and enjoy.
Selecting the Right Event Chauffeur Service in London
What to Look for in a Luxury Chauffeur Service... Discover the exceptional standards of "London Airport Transfers", where our fleet of Mercedes-Benz premium luxury cars and the expertise of our professional chauffeurs set the benchmark for selecting a top-tier chauffeur service for your forthcoming events.
How Can "London Airport Transfers" Chauffeur Services Enhance Your Event Planning? Discover how integrating a chauffeur service into your event planning can elevate the overall experience for you and your guests.
The Role of Chauffeur Services in Corporate Events
Why Are Executive Chauffeurs a Staple for Business Events? Executive chauffeurs bring more than just driving expertise; they bring an understanding of the nuances of corporate etiquette and the importance of privacy and discretion.
How Can
"London Airport Transfers"

Chauffeur Services Facilitate Seamless Corporate Transfers?

"London Airport Transfers" specializes in facilitating seamless corporate transfers by combining a fleet of high-end Mercedes-Benz vehicles with the expertise of seasoned chauffeurs. Our service ensures punctuality, comfort, and a professional atmosphere, allowing business professionals to travel with ease and focus on their agendas without the stress of navigating London's busy streets. With over a decade of experience in luxury transport, we tailor our services to meet the exacting demands of the corporate world. Learn about the meticulous planning and execution that goes into ensuring that corporate transfers are nothing short of exceptional.
The Impact of Chauffeur Services on London's Sporting Calendar
Why Choose "London Airport Transfers" for Reliable Chauffeur Services at Prestigious Sporting Events? From the British Grand Prix to Wimbledon, find out how a chauffeur service can transform your sporting event experience. A "London Airport Transfers" chauffeur service transforms the travel experience to high-class sporting events into an episode of luxury and convenience.
How Do Chauffeur Services Cater to the Unique Needs of Sporting Event Attendees... Explore the tailored services that chauffeurs provide for sporting events, ensuring that every aspect of the journey is taken care of.
The Luxury Fleet: A Closer Look at Chauffeur-Driven Cars for Events
A detailed look at the types of vehicles you can expect when you book a luxury chauffeur service, from sleek sedans to spacious minibuses.
How Are Chauffeur-Driven Cars Prepared for Your Event? Insight into the meticulous care and preparation that goes into ensuring each vehicle is in pristine condition for your event.
Going the Extra Mile: The Added Value of Event Chauffeur Services
What Additional Services Can You Expect from Your Event Chauffeur? Beyond driving, discover the range of services that chauffeurs provide to make your event day exceptional. Our chauffeurs are adept at event planning and coordination, ensuring that your transportation aligns perfectly with the day's schedule.
How Do Chauffeur Services Ensure Your Comfort and Style Are Paramount? From the moment you book until you arrive back home, your comfort and style are the top priorities for event chauffeur services.
Booking Your Event Chauffeur: Tips and Best Practices
How to Book Your Event Chauffeur for a Seamless Experience? Guidance on the booking process, what information you'll need to provide, and how to ensure your preferences are met.
What to Consider When Hiring a Chauffeur for Different Types of Events? When planning your event in London, choosing "London Airport Transfers" means opting for punctuality, luxury, and unparalleled service. Our fleet of meticulously maintained Mercedes-Benz vehicles and professional chauffeurs ensure you arrive in style and comfort, no matter the occasion.
The Professional Touch: Training and Expertise of Event Chauffeurs
What Training Do Professional Event Chauffeurs Undergo? An exploration of the rigorous training and vetting process that professional event chauffeurs undergo to provide top-tier service.
How Do Chauffeurs Maintain Discretion and Professionalism at Every Event?
Understanding the importance of discretion and the professional standards upheld by chauffeurs in the industry. Chauffeurs from "London Airport Transfers" uphold discretion and professionalism at every event by adhering to strict confidentiality protocols and presenting themselves with polished decorum. Their training emphasizes respect for privacy, ensuring that all conversations and dealings within the luxury confines of a Mercedes-Benz remain confidential. This professional approach guarantees that clients can relax and enjoy their journey, secure in the knowledge that their chauffeur is committed to upholding the highest standards of service and discretion.
Conclusion: The Unmatched Benefits of Event Chauffeur Services in London
Event chauffeur services provide unparalleled luxury, comfort, and convenience.
They are an essential part of event planning, ensuring timeliness and a stress-free experience.
The fleet of luxury cars available offers a range of options to suit every taste and event type.
Professional chauffeurs are trained to offer exceptional service, going beyond driving to cater to every need.
Booking a chauffeur service is a straightforward process that can be tailored to the specifics of your event.
Remember, when it comes to attending events in London, arriving in style isn't just about making an entrance; it's about starting your event experience the moment you leave your door.
In the bustling heart of the UK, "London Airport Transfers" offers luxury event chauffeur services that are nothing short of exceptional. Whether you're attending a high-class sporting event like the British Grand Prix or planning a professional corporate gathering, our team of professional chauffeurs in London ensures that your event transportation is handled with the utmost elegance and efficiency. Our meticulously maintained fleet of luxury chauffeur-driven cars, including the prestigious Mercedes-Benz, guarantees that you'll arrive at your event in style and comfort.
Our luxury event chauffeur services cater to every type of event across London, from business events to special celebrations, ensuring that every journey is tailored to meet your unique needs. With "London Airport Transfers," booking your event chauffeur is a seamless process, promising a luxury event experience elevated by our commitment to exceptional customer service. Our chauffeurs are not only punctual and highly knowledgeable about the best routes around London, but they also go the extra mile to ensure that your event runs smoothly from start to finish.
Contact us today to book your event chauffeur and let us take care of your transportation needs.
With "London Airport Transfers," you can rest assured that your event in London will be enhanced by our professional event chauffeur service, allowing you to focus on the success of your event while we handle the journey.
Frequently asked questions:
How does utilizing a chauffeur service add value to the experience of hosting or attending a corporate event in London?
What distinguishes an event chauffeur service from a standard car hire when attending high-profile events in London?
Can event chauffeur services in London cater to corporate events with specific transportation needs?